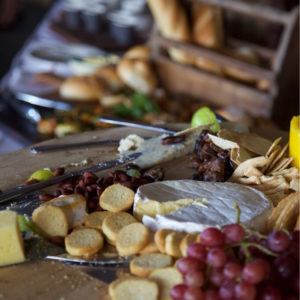 We love food. Real food, simple food. We like to eat it, and we understand how to make it look, as well as taste, good. That joy you get when you see a table laden with beautiful food… Not fussy, but plentiful, real food.
From paddock parties to cocktail parties, from board room lunches to weddings, Rustic Table Catering will help you get the most out of your event. We try to be as flexible as possible and design our menus to accommodate all dietary requirements and the style of the event you are looking for.
We like to use as local, fresh and seasonal produce as possible for our events and are always incorporating new themes and ingredients. Our focus is definitely on healthy, happy food – to make everyone feel good.